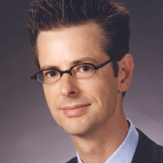 I have had the good fortune to do some exciting work in corporate innovation, strategy and transformation for over 25 years. My passion is identifying unusual market phenomena that break the rules and helping curious, responsible people learn how to be jujitsu artists. Although I'm not a martial arts practitioner, I appreciate that in jujitsu, you learn to turn external forces to your advantage or, competitively, you can turn an opponent's force against him.

I've advised executives and enterprises in adopting disruptive technology, and I've worked disruption from both sides of the desk, having led transformation as a marketing executive and advised firms on high risk technologies as a management consultant. I'm an alum of two of the Big Four global consultancies as well as several boutique firms and ventures.
I have lived and worked in six countries and speak several languages.
I have played a key role in launching such game-changing offerings as: Java with Sun, e-business strategy with PricewaterhouseCoopers Management Consulting, and SOA, Web services and architecture solutions with IBM and nVISIA. More specifically:
A founding principal of PwC Consulting's e-business strategy practice, I contributed significantly to the Firm's e-business adoption curve while serving as a subject matter expert on strategy engagements with automotive, consumer electronics, energy and financial services clients.
I trained consultants in e-business transformation at PwC—and partners and managers in business development at KPMG.
I led development of the Enterprise Service-oriented Architecture roadmap for nVISIA's enterprise architecture offering.
I have led global consulting engagements and multi-partner marketing teams.
I have significant experience with technology and cultural innovators and entrepreneurs.
I have mentored and coached thousands of executives in all industries as a career management consultant.
If you'd like more details, you can read a full bio here. Also, my personal website offers extensive social business presentations, reports and papers that explore and offer guidance on numerous aspects of understanding disruptive change. It also chronicles some of my adventures and observations during Web 1.0.