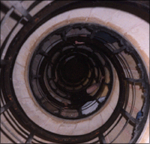 CSRA, Inc. is a management consultancy that guides commercial and government enterprises in applying social technologies to their business processes to create unusual advantage. We bring a unique combination of expertise and practice to clients: management consulting (strategy), digital technology and relationship-based "marketing." We are in the forefront of social business, which uses social technologies and behaviors to transform the enterprise. Founder Christopher S. Rollyson has presented, published and advised clients on the transformational potential of socialtech since 2005—and on e-business transformation from 1999. He is the Chief Architect of the Social Network Roadmap (SM), CSRA's framework adopting social business by mitigating risk.
We approach social technologies and behaviors as a unique opportunity to realign commerce and government with their stakeholders rather than a new tool to make this quarter's numbers more easily. This reflects our experience in advising global firms and startups in business strategy: startups like to disrupt markets with new technology while enterprises use their incumbency to adapt and dampen the advantages of new competitors.
Our tech perspective comes from being pioneers in building what is now known as "the cloud," an omnipresent computing capability that will work as seamlessly as electricity. We have changed businesses with distributed computing, Internet applications, Java, Web services, service-oriented architecture and mobile.
Our marketing experience is based more on executive relationships and trust rather than promotion and advertising. The social business era is our native habitat. The sun is setting on legacy marketing practices that hawk products via slick jingles or one-way "content," of which people have thoroughly fatigued. What gets attention now is relationship, showing people that you care and can be relied upon. However, businesses must learn how to make caring as practical as it is authentic.
We invite you to visit our website for more detailed information.