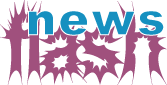 The Executive's Guide to LinkedIn just put in beta several tools that will help executives to stay in touch with breaking news on LinkedIn. Two custom search engines enable executives to pinpoint articles that are particularly relevant to individual executives as well as corporate leaders. Also included in a real-time collection of our team's ongoing "Best of LinkedIn" articles. Read on for details on the new tools and how to use them.

The EGLI "Best of LinkedIn"
As you might imagine, I have an ecosystem of people around me who are rabidly interested in LinkedIn and B2B social networks, and we log many hours of research every week keeping up on the latest trends and innovations. This is our way to give back by sharing with you our "Best of" collection. This list is dynamic; often it changes several times a day, but nothing is ever lost: the table is fed by my del.icio.us bookmarks, and the Best of table links to all of them, so you're free to dive in for an historical look at any time. You can take it a step further by subscribing to the appropriate tag via RSS (links provided in the table).
The EGLI Custom Search Engines
As we are primarily interested in finding LinkedIn-related articles that are of interest to executives, I have codified some of my knowledge of search terms and sources into two Google "custom search" engines. "Target Search" is tuned to find relevant LinkedIn articles from trusted sources. "Enterprise Adoption Search" is focused on finding articles that concern corporate adoption of LinkedIn: stories, case studies, pilots, etc. If you find them very useful, please note that you can add to a blog or Web page. Please try the beta versions, and let me know how they work for you.